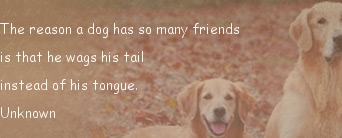 Phone:(505)832-6834

undermywing

Pauline H. Dube

P.O. Box 1920

Moriarty, New Mexico 87035

Non-Profits rely heavily on help from their supporters. Here are a few ways that you can help. 

Make a monetary contribution through PayPal 

or Just Give

Donate your time. There are always chores to be done at animal rescues. 

Donate your dog training skills. 

Make a purchase from our Amazon wish list.

Donate dog food, goods, or animal care services. 

Sponsor a special needs dog. Check out our facebook page for the latest updates and special needs dogs that come through undermywing.

Have a yard sale and donate some of the proceeds. 

Without your donations we couldn't keep the place running.